How to Pack a Backpack for a Hiking or Trekking Trip
As a backpacker, you know the importance of packing your bag right.
It's not just about the weight of your backpack—it's about how that weight is distributed. If you don't do it right, you could end up with a sore neck and back after just a few miles on the trail.
Thankfully, there are some best practices and basic standards that you should always aim to follow and adhere to no matter how many times you pack your belongings. In other words, whether you're just starting or need a refresher course in backpacking, we've got you covered.
If you are loading your backpack, we have put together a list of helpful suggestions and strategies to keep in mind to guarantee optimal weight distribution, a proper fit, and the prevention of harm from an overloaded backpack.
Plan Your Backpacking Equipment
When it comes time to pack for a hiking or trekking trip, the first thing you have to do is plan out your equipment.
You need to know what kind of trip you're going on, how long you'll be gone, and what kind of activities you'll be doing. Then go through your gear to see if there's anything that can be trimmed out. Once you've done this, divide all of your gear into piles as follows:
Sleeping.

Clothes.

Food.

Cooking Utensils

Safety Gear and Hiking Gadgets
When packing, don't forget to include a first aid kit—even if you're going on a short trip, it's always smart to be prepared in case of an accident.
After you've completed the checklist above, take everything out of your backpack and lay it out on a flat surface.
First, arrange the items in your backpack based on weight. The heaviest items should go at the bottom of the bag, with lightest at the top. If you need to put a heavier item in front because it won't fit otherwise, try placing something lighter behind it so that the weight is more even and balanced.
Second, think about what you'll need for each day of your trip and arrange them accordingly. For example, if there's something that you'll need every day (like a sleeping bag), make sure it's easily accessible by going near the top of the bag. If there are things that won't fit anywhere else, place them all in between other things, such as a water filtration system or tent poles.
Let's get started packing the backpack.
Bottom-of-Pack Items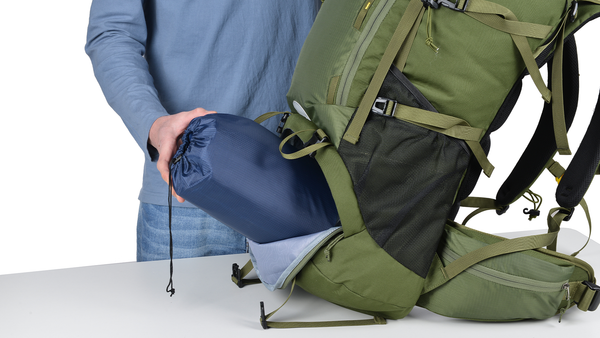 This area is for items that you won't be using until you get to camp include:
Sleeping Bag

Sleeping Pad

Pillows

Clothing
Anything large and squishable should fit in this section. Packing your sleeping bag and clothing in the bottom of your pack creates a sort of internal shock-absorption system for both the gear in your pack and your back.
Core-of-Pack Items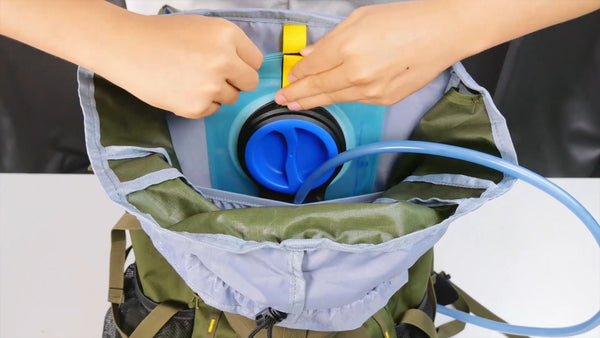 The center of your pack is reserved for heavy goods. By positioning the heaviest objects as close to your spine as possible, you can reduce the strain on your back. In addition to that, it prevents objects from moving out of position and ensures that you carry a balanced load.
Heavy gear includes:
Cook kit

Stove

Food and Water reservoir

Bear canister (filled with food and scented items, plus bulky items to fill it)
Packing heavy items in the middle of your pack gives it a stable center of gravity and helps direct the load downward rather than backward.
Top-of-Pack Items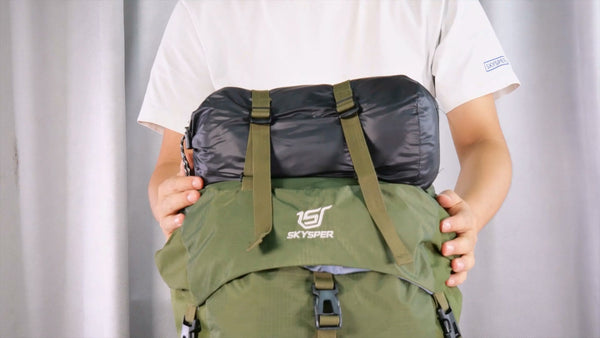 The top of your backpack is for items you'll need to grab quickly on the trail. include:
Insulated jacket

Fleece jacket and pants

Rain jacket

First-aid kit

Water filter or purifier

Toilet supplies (towel, TP, used TP bag)
I have seen some people stash their tent at the top of the pack for fast access in case they need it during a storm.
Accessory Pockets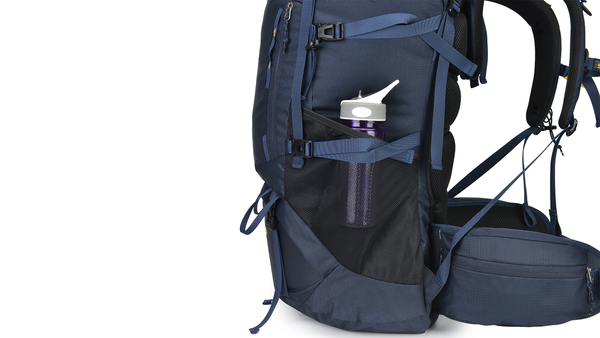 Packs come with a variety of pockets—lid pockets, front pockets, side pockets and hipbelt pockets. You can also find packs that have a lot of smaller pockets inside. All of these options help you organize smaller essentials:
Map

Compass

GPS

Sunglasses

Sunscreen

Lip balm

Headlamp / Flashlight

Bug spray

Snacks

Water bottles

Rain cover

Keys

Wallet / ID 
Tool Loops and Lash-On Points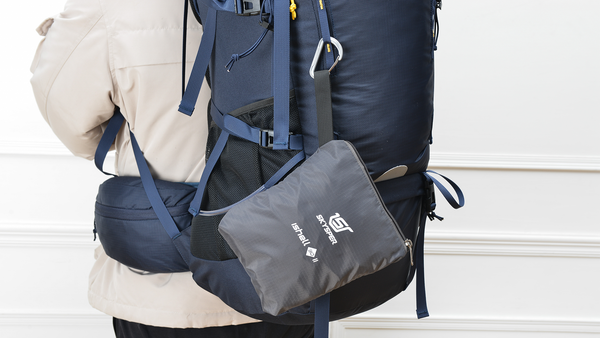 Some of the most common items backpackers carry on the outside of their packs include:
Trekking poles

Ice axe

Tent poles

sleeping pad

Camp stool or chair

Crampons

Climbing rope
Here's an article that will show you how to use backpack loops and lashing points. You'll learn more about how they can help you organize your gear.
The Simplest Guide To Use Backpack Loops
Conclusion
Packing for a trekking or hiking trip may be one of the most important and difficult aspects of planning your journey. Although there is no exact formula for packing, you can use the above tips to determine what will fit best in your backpack.
With the right backpack and enough practice, you can make sure that your next hiking trip will be both a safe and fun one for you.
Hopefully, you'll find this advice useful for your trek. If so, we encourage you to let us know how it goes. We'd love to hear from you again in the future with more of your outdoor adventures.
---