How To Choose A Backpack For Hiking
A backpack should be one of your first investments when it comes to hiking. This is because you'll find yourself needing to take all your belongings with you as well as any survival equipment if a situation arises. Now whether you are going on day-hikes or backpacking trips, there are a few things you should consider to make sure that you're choosing the right backpack.
Choosing the right backpack for hiking can be a tough process, especially if you're buying your first one. That's why I've put together this guide to help you find the best hiking backpack for your needs.
Choose A Backpack That Fits Properly
Having a backpack that fits properly makes a huge difference in how comfortable you will be on a hike.  To make sure you choose a pack that's right for you, there are several things to consider:
Torso Length
The torso length is the most important factor when trying to find the right pack because it determines how high the pack sits on your body and how well it will distribute weight across your shoulders, hips and back. Measure from your C7 vertebrae (where your neck meets your spine) to the top of your hip bone.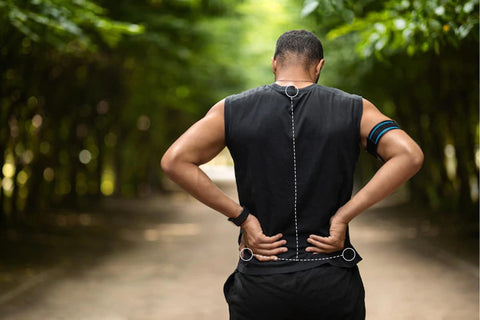 Once you have this measurement, look at the size chart for each pack to find the ideal fit. To determine if your torso length fits within an acceptable range, subtract 10% from the measurement, as this is considered an average torso length for US men. If you fall outside of this acceptable range, try looking for packs in a different size range or by another manufacturer that more closely matches your build.
Weight Distribution
In addition to proper torso length, a properly fitting backpack also needs to distribute weight properly on your body. This means finding a pack with shoulder straps that rest comfortably over your shoulder joints and load-lifter straps that rest comfortably on your hips instead of sliding off them toward the small of your back.
Choosing a backpack that has adjustable torso lengths and padded shoulder straps can help prevent injury by allowing for maximum comfort.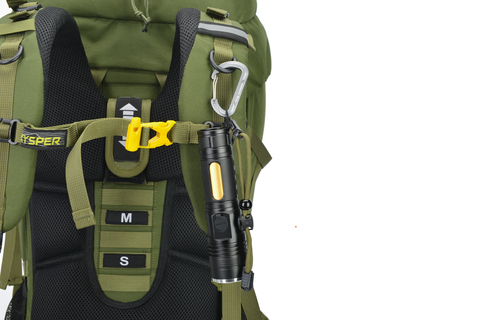 TENGGER60
Check the Capacity for Your Hiking Needs
To choose a right pack, you need to consider how much you'll need it. There are three basic types of backpacks for hiking: daypacks, overnight packs and mountaineering packs.
Daypacks are usually between 20 and 35 liters in capacity; they're what you'll be carrying as part of your normal everyday gear, so this capacity is just fine for most day hikes.
LANTC and BOGDA series are best for day hikes.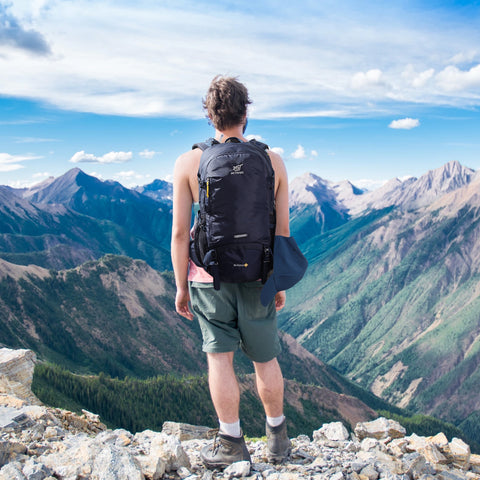 Overnight hiking packs range from 35 liters up to 75 liters. This is how much space you'll need if you're camping or staying overnight somewhere along your hike.
SKYSPER TENGGER series is designed for overnight backpacking trips.
Finally, mountaineering packs are typically over 75 liters in capacity. They're designed for backpackers who are going on long trails that involve mountain climbing (hence the name).
But if you're just going on an afternoon walk around the lake down the street from your house, you can get by with a small sling bag.
Plan for The Weather and Season You're Hiking In
Another important factor to consider when choosing an appropriate hiking backpack is the weather.
If your plans include hiking on rainy days or in hot or cold seasons like spring or winter, look for one with a rain cover and plenty of pockets for extra layers like gloves and hats.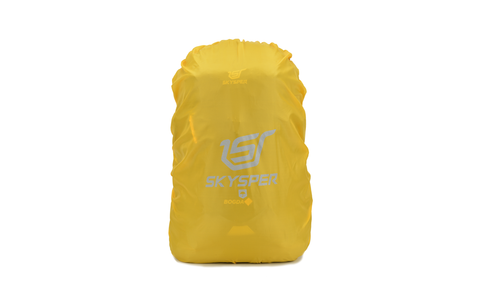 All-weather backpacks are also useful in situations where unpredictable changes in weather can occur during your hike.
If it's winter, you might need to buy a backpack with a snow-proof shell, or if it's summer, you'll need to buy a backpack that keeps the sun off your back.
Make Sure You Carry Your Backpack Comfortably
Choosing a backpack for hiking is not the end-all be-all. The big question is how do you carry it? We've all had that one friend who wears their backpack with the straps too tight, or even worse, with only one strap. In fact, it's scientifically proven that carrying a backpack in this manner can lead to back pain and muscle strain.
So how do you wear your backpack properly?
First off, the straps should be tightened so that the pack rests firmly onto your hips, not hanging loosely over your shoulders—this allows your shoulders and back to carry as little burden as possible.
Then, adjust the shoulder straps so that they lay comfortably across your chest—the straps shouldn't feel tight but also shouldn't feel loose either.
Finally, adjust the waist strap so that it fits snugly around your waist (but not so tight that it is cutting off circulation).
Look at Features
A good pack, however, is not just any ordinary backpack: it needs to have certain compartments and features that allow you and your gear to stay organized and secure.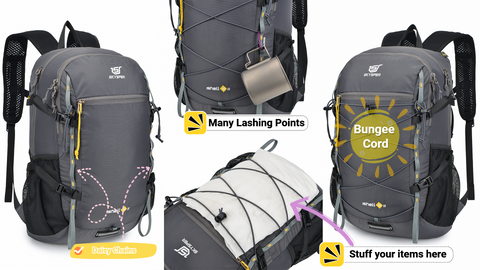 iShell30 II
If you plan on hiking in icy conditions or snow, make sure that there are ice axe loops on the pack and that it has extra support for when you're handling an ice axe.
Besides,a great backpacking pack should have several pockets, including a water bottle pocket, a hip belt pocket (which can also hold things like snacks), and side pockets for small items like sunscreen.
It's also nice if it has an internal frame, padded shoulder straps and waist belt, and features like zippers to keep your gear organized.
SKYSPER Hiking Backpack Series
If you're looking for a high-quality backpack for your next hiking trip, SKYSPER has a range of options that are sure to meet your needs. The LANTC series is perfect for day hikes and short trips, with a capacity from 20 to 40 liters and a lightweight design that won't weigh you down. It's also made from durable materials that can withstand the wear and tear of the trail.
For longer trips or more challenging hikes, the BOGDA series is a great choice. It has a larger capacity of up to 40 liters, as well as padded straps and a back panel for added comfort. The BOGDA series also features multiple pockets for organization and a hydration pack compartment, so you can stay hydrated on the trail.
Finally, the iShell series is a packable backpack that's perfect for hikers who want to travel light. It's made from waterproof nylon and comes with multiple pockets for organization, a hydration pack compartment, and compression straps to keep your gear secure. Whether you're a beginner or an experienced hiker, SKYSPER has a backpack that's perfect for you.
Conclusion
As you have read from the article, choosing a durable and functional hiking backpack is not easy. This is due to the various hiking needs and requirements for a backpack.
To narrow down your choices, consider your trip length, difficulty, number of people going on the hike, length of time on the trip and your body shape. The most important factor to consider before buying a backpack is to determine your purpose for the backpack. Think of all situations that you will encounter while using the backpack.
---