How To Choose A Yoga Mat Bag Perfect For Your Practice
Yoga is a practice that promotes physical and mental wellbeing, and it requires very little equipment. However, for those who practice yoga regularly, a yoga bag can be an essential tool. Yoga bags make it easy to carry yoga mats, blocks, towels, and other accessories, and they help protect these items from wear and tear. If you're in the market for a new yoga bag, here are some tips to help you choose the right one for your needs.
Size and Shape
One of the most important factors to consider when choosing a yoga bag is size and shape. Yoga mats come in different sizes and thicknesses, so it's important to choose a bag that can accommodate your mat. You'll also want to consider the shape of your mat, as some bags are designed to fit rectangular mats while others are designed for round or irregularly shaped mats. Make sure to measure your mat before shopping for a bag and look for bags that offer enough room to store your mat comfortably.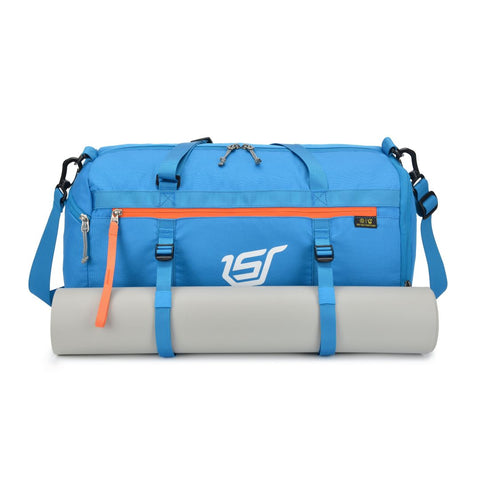 Material and Durability
Yoga bags can be made from a variety of materials, including cotton, nylon, and mesh. The material you choose will depend on your personal preference and how you plan to use the bag. Cotton bags are comfortable and breathable but may not be as durable as nylon or mesh bags. Nylon and mesh bags are more durable and weather-resistant, making them a good choice for outdoor or travel use. Some bags are also padded or reinforced to provide extra protection for your mat and accessories.
Compartments and Pockets
Yoga bags can have different numbers and sizes of compartments and pockets, which can be helpful for organizing and storing your accessories. Consider what you typically bring to your yoga sessions and look for bags that have enough pockets and compartments to keep everything organized. Some bags may have exterior pockets for storing water bottles or cell phones, while others may have interior compartments for storing towels, blocks, or straps.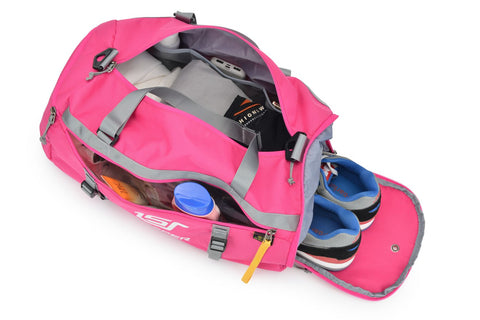 Comfort and Convenience
Yoga bags come in different styles, such as tote bags, duffel bags, and backpacks. The style you choose will depend on your personal preference and how you plan to carry your bag. Tote bags are easy to carry by hand but may be less comfortable for longer distances. Duffel bags have shoulder straps and may be more comfortable for carrying heavier loads. Backpacks distribute weight evenly and can be a good choice for hiking or cycling to yoga classes. Look for bags that have adjustable straps or handles to ensure a comfortable fit.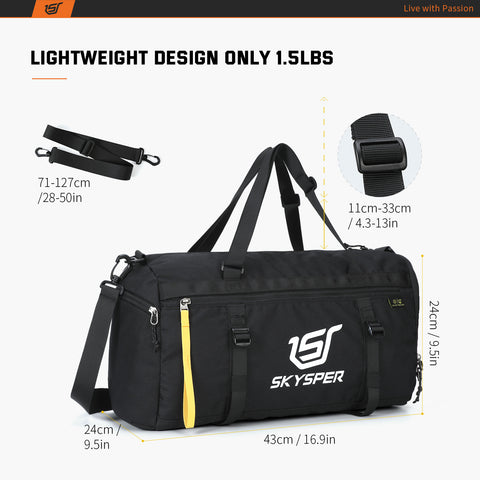 SKYPSER iSport30 is a yoga bag that offers a great combination of size, durability, and convenience. This bag is designed to fit most standard size yoga mats and is made from high-quality materials that are weather-resistant and durable. The iSport30 has multiple pockets and compartments, including an exterior pocket for a water bottle, three interior pockets for phone or cards, and a spacious main compartment for storing blocks, and other accessories. The bag also has adjustable straps and handles for comfortable carrying, making it a great choice for both indoor and outdoor use.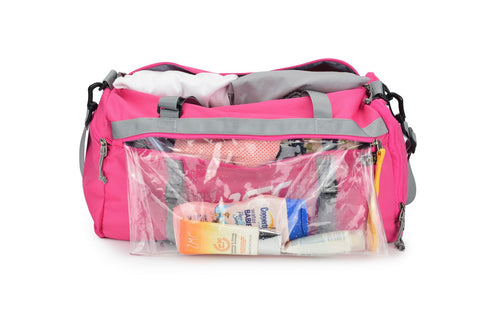 Click the image above to see more product details
In conclusion, choosing the right yoga bag can make a big difference in your yoga practice. By considering factors such as size, material, compartments, and style, you can find a bag that meets your needs and fits your lifestyle. SKYPSER isport30 is a highly recommended option for those who are looking for a durable and versatile yoga bag that can keep all their accessories organized and protected.
---